Today I'm welcoming Joe Clifford who is here to talk about his latest Thriller, Lamentation which received the coveted Starred Review from Publisher's Weekly. Joe publishes with one of my favorite Independent Publishers, Oceanview who is also sponsoring a giveaway of an autographed copy. So sit back and enjoy the titillating conversation, read the starred review and they you can enter for your very own signed copy of the novel.
Details Below!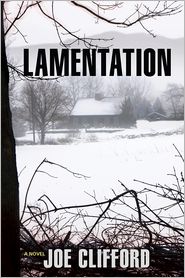 ISBN-13:

 9781608091331

Publisher: 

Oceanview Publishing

Publication date: 

10/21/2014

Pages: 

201
Overview
In a frigid New Hampshire winter, Jay Porter is trying to eke out a living and maintain some semblance of a relationship with his former girlfriend and their two-year-old son. When he receives an urgent call that Chris, his drug-addicted brother, is being questioned by the sheriff about his missing junkie business partner, Jay feels obliged to come to his rescue. After Jay negotiates his brother's release from the county jail, Chris disappears into the night. As Jay begins to search for him, he is plunged into a cauldron of ugly lies and long-kept secrets that could tear apart his small hometown and threaten the lives of Jay and all those he holds dear. Powerful forces come into play that will stop at nothing until Chris is dead and the information he harbors is destroyed.



Oceanview Publishing is graciously offering
One Autographed Print Copy US ONLY
of Lamentation
Thanks Oceanview!
Good Luck!